Services Offered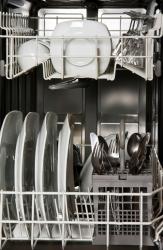 Appliance repair isn't something most people think about until a problem develops. It's often unexpected and happens at the worst possible time! At Tristate Refrigeration Appliance & Service Repair, we understand how inconvenient and potentially costly appliance problems can be for both homeowners and businesses. That's why we go out of our way to be one of the fastest and most affordable appliance repair companies in the Jersey City area. Consider the many advantages of choosing us as your local appliance service:
Cost-Effective Appliance Repair
Whether you have commercial appliances that need our attention or an air conditioner heat pump that's on the fritz, you'll save money when you choose us as your appliance service. Not only will you save a bundle over the cost of buying a new appliance, but you'll also find us to be less expensive than most air conditioning contractors, home appliance repair services, and commercial appliance repair professionals.
Our skilled technicians are familiar with the major brands and models of commercial appliances, laundry machines, and kitchen appliances. That means you can turn to us for everything from dishwasher repair and refrigerator repair to air conditioning service and furnace repairs. Offering a full-range of appliance solutions, we make it easy to get the precise repairs you need. Call us today for oven repair, washing machine repair, and so much more.
Fast Appliance Service
At Tristate Refrigeration Appliance & Service Repair, we respect your time. Our technicians won't keep you waiting for one minute longer than necessary. In short, we do everything possible to minimize the inconvenience of needing appliance service. Contact us at the first sign of trouble and we'll get there as fast as we can.
Because we offer same-day service, we'll be there to address your washing machine repair, furnace repairs, or other malfunctioning systems right away. You'll get back to having operational appliances in no time, alleviating the stress and hassle on your household or business. Instead of waiting days for the other appliance repair companies in Jersey City, call our technicians today and we'll bring you the same-day appliance repairs you can count on.
Quality Workmanship and Warranties
Not all appliance repair companies stand behind their work. At Tristate Refrigeration Appliance & Service Repair, we believe you're entitled to the best available quality and the warranties to back it up. That's why we provide 30-day warranties on parts and labor. Our commitment to quality workmanship and customer satisfaction is why you can choose us with complete confidence for a wide range of household and commercial appliance repair needs. Rely on our knowledgeable technicians to solve appliance problems for you, your family, and your business. Don't hesitate to give us a call when you need top-notch air conditioning contractors, oven repair experts, or refrigerator repair technicians.
Serving Jersey City and the surrounding region, Tristate Refrigeration Appliance & Service Repair is proud to be your comprehensive commercial and home appliance repair company. We're licensed, bonded, and insured to protect you. Call today or contact us via e-mail to get started on your service call.