Appliance Repair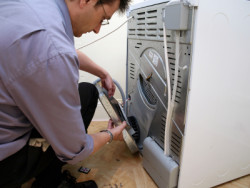 Need a reliable appliance repair service? Here in the Jersey City area, Tristate Refrigeration Appliance & Service Repair is the name you can trust not only for excellent workmanship, but also low prices. And while other appliance repair companies in town keep you waiting, we bring you top-quality appliance repairs and same-day service!
When your home or commercial appliances break down or stop working as they should, we'll be there in a jiffy to diagnose the problem and get it fixed as quickly as possible. We offer same-day service on all commercial and home appliance repairs, and we make a point of keeping our prices affordable. Call us at the first sign of trouble so we can help you keep your appliance downtime to an absolute minimum.

Comprehensive Appliance Service

At Tristate Refrigeration Appliance & Service Repair, we have the tools, practical experience, and product knowledge to provide you with all the appliance repairs you'll need. We're skilled in the safe and effective repair of both electric and gas appliances for your convenience. Our expertise covers a wide range of household and commercial appliances, including the following:

Refrigerators

Ice makers

Washers and dryers

Ovens and stoves

Garbage disposals

Dishwashers

Furnaces

Air conditioners

Boilers

Walk-in refrigerators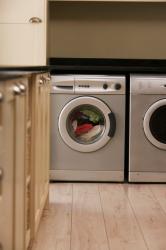 With 11 years of experience as an appliance repair service and a commitment to providing some of the best workmanship available, we're the local professionals you can depend on to get the job done right. We stand behind our appliance service with a 30-day warranty on labor and parts to ensure your repairs are done right! Our objective is to save you money while restoring the use of your broken appliance to you as quickly as we can.

Affordable Appliance Repair
Appliance repair you can afford is just a phone call away when you turn to the professionals at Tristate Refrigeration Appliance & Service Repair. By replacing a worn-out part or making an adjustment, we can help you avoid the large expense of having to buy a whole new appliance. Regardless of what kind of appliance service you need, our trained and skilled technicians should be able to affordably restore the full use of your broken appliance, and in less time than you'd expect. Our prices are among the lowest in the Jersey City area, and we're committed to quality. Let our pros take care of your appliances repairs!