Appliance Repair Parts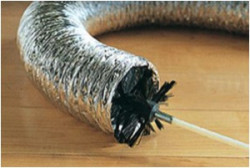 Are you looking for reasonably priced appliance repair parts in the Jersey City area? If you have the skills and tools to do your own appliance repairs, we can provide you with the replacement parts you need.
Give us a call at Tristate Refrigeration Appliance & Service Repair when you're in the market for any of the following items:
Refrigerator parts
Oven parts
Furnace parts
Dishwasher parts
Dryer parts
Washing machine parts
Air conditioning parts
Although we specialize in performing appliance repairs for homes and businesses, we're also among a handful of appliance parts distributors in town. What makes us unique as an appliance parts company is that our prices are competitive, the quality of our parts is warrantied, and we're always available to do the actual repair work for you. As a family-owned business focused on providing you with exceptional value and prompt service, we're the local appliance parts company you can rely on for your residential and commercial appliances repair needs.
When it comes to buying your own appliance parts, our product knowledge and expertise will be a valuable resource for you. Not only can we help you select the best appliance repair parts for your needs, but we can answer any questions you might have about appliance repairs. Whether you're looking for HVAC appliance parts, laundry machine parts, or kitchen appliance replacement parts, we can help you find the appliance part you need. Don't pay more than you have to for appliances parts. Call or e-mail us at Tristate Refrigeration Appliance & Service Repair for fast and economical service!
Your Appliance Parts Center
With 11 years of experience in appliance parts and repair, we have the know-how and product selection to be the only appliance parts company you'll need. Our competitive prices and commitment to your complete satisfaction make us one of the best choices in Jersey City for appliance repairs, replacement appliance parts, and much more. If you're looking for an appliance parts center that can provide you with impeccable service and outstanding value, we're the local distributors you can count on!
Tristate Refrigeration Appliance & Service Repair is a licensed, bonded, and insured company that goes the extra mile to provide you with quality appliance repair parts. Whether you need one appliance part or several, we'll get them to you as quickly as possible. All appliances parts also come with 30-day warranty. Call or e-mail us for more details today.