Commercial Appliance Repair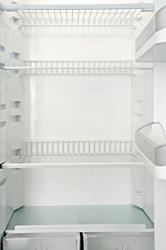 If you run a restaurant, grocery store, or laundromat, an appliance breakdown or malfunction can easily result in lost revenue. Fortunately, there's a commercial appliance repair service in the Jersey City area that has the experience, the skills, and the EPA certification to repair walk-in refrigerators, commercial HVAC equipment, and much more: Tristate Refrigeration Appliance & Service Repair. If you're looking for commercial appliance service, we're here to serve you.
When you need fast and affordable restaurant equipment repair or service for other commercial appliances, Tristate Refrigeration Appliance & Service Repair is the name to remember. Whether you're looking for commercial refrigerator repair or restaurant equipment repair service, our knowledgeable technicians are available to provide a cost-effective solution. Call us right now for competitive prices and some of the highest quality workmanship in town. We make it a point to respond quickly when you need restaurant equipment repair or technical help with any of your commercial appliances.
When it comes to providing great customer service, quick turnaround time, and affordable solutions, there are few companies in Jersey City that can compare to Tristate Refrigeration Appliance & Service Repair. With 11 years of experience and a commitment to getting your commercial appliances back in commission as soon as possible, we're the professionals you can count on. As a local, family-owned business, we work hard to be there when you need us. In addition to providing emergency service and charging reasonable fees, we're also proud to stand behind our commercial appliance repair services with a 30-day warranty on both labor and replacement parts.
Whether you need commercial refrigerator repair or emergency service on other key appliances, our goal is always to solve your problem as quickly and cost-effectively as possible.
Commercial Refrigerator Repair
For restaurants and other food-related businesses, problems with commercial appliances can turn into an emergency. When refrigeration appliances fail, there's the added concern of food spoilage and accompanying financial losses. So, if your ice makers, walk-in refrigerators, or other commercial restaurant appliances need repair, adjustment, or routine maintenance, give us a call at Tristate Refrigeration Appliance & Service Repair. We understand how crucial it is to have all your refrigeration equipment, freezers, and ice makers operating continuously. We'll do our best to get your restaurant equipment repaired and working like new again right away.
Our expertise with commercial appliance repair includes everything from dishwashers and ovens to laundry machines and air conditioners. Depend on us no matter what type of appliance your business needs repaired!