Dishwasher Repair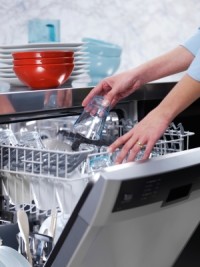 Are you thinking about replacing your broken household dishwasher, but feeling a little hesitant because of the sizable cost? In the majority of cases, you can save a bundle by getting dishwasher repairs instead of buying a whole new appliance. If your dishwasher is refusing to start, circulate water, or drain, give us a call at Tristate Refrigeration Appliance & Service Repair. We're familiar with the leading brands of dishwashers and can get yours working like new again in a jiffy!
Based on our 11 years of experience with household appliances and dishwasher repairs, we've found that a malfunctioning dishwasher can usually be brought back to full working condition by replacing one of the following parts:
Water inlet valve
Door latch/switch
Door gasket
Overflow switch
Timer
Drain valve
Heating element
Having a broken dishwasher can be a frustrating experience, especially if you have a big family. When your dishwasher needs repairs, it doesn't take long for a stack of dirty dishes to start piling up in the sink and on countertops. With our skills and extensive product knowledge, we're as adept at GE dishwasher repair as we are with Bosch dishwasher repair. Our technicians have expertise in repairing just about every make and model, so we have you covered.
Dishwasher Repair Service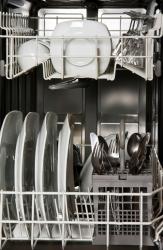 Whether your dishwasher is not draining or it's failing to get your dishes, cookware, and silverware clean, we can help. Through our troubleshooting abilities and experience with dishwashers repair, we'll pinpoint the cause of the malfunction and get it fixed quickly. As a locally owned dishwasher repair service in Jersey City, we take pride in our top-notch workmanship, fast service, and budget-friendly prices.
The cost-effective solution when your dishwasher is not draining or cleaning your dishes properly is to call our seasoned professionals at Tristate Refrigeration Appliance & Service Repair. When it comes to getting a broken kitchen appliance to work like new again, our dishwasher repair service is one of the best values in the Jersey City area. We also stand behind the quality of our repair work with a 30-day warranty on parts and labor.
Our objective is to repair any malfunction that is interfering with your dishes getting completely clean and get it done in the most economical way possible. We not only save you money over the cost of getting a brand-new dishwasher, but we're also one of the lowest priced dishwasher repair services in town. Give us a call today to see how we can take care of your dishwasher!