Dryer Repair
If your dryer is going to need repair in the near future, the best time to discover that is shortly after you've dried and folded your laundry for the week. Unfortunately, most people discover malfunctions at the worst possible time, like when you have a dryer full of wet clothes! If you're in that predicament right now, don't panic! Just pick up the phone and call Tristate Refrigeration Appliance & Service Repair. We'll not only get your dryer fixed quickly, but we'll also charge you less than many other dryer repair services in the Jersey City area.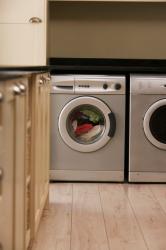 Our experienced technicians are well versed in all aspects of dryer appliance repair. Whether you have a gas or electric dryer, we have the skills to troubleshoot the problem and get it fixed before your pile of dirty laundry gets any higher. In the majority of cases, our dryer repair service will get your unit working like new again by replacing one of the following worn-out parts:
Thermostat
Heating element
Door gasket
Door switch
Timer
Electronic ignition (gas dryers only)
Drum belt
Drum bearing
Motor
Based on our 11 years of experience in dryer appliance repair, it's almost always a lot less expensive to have your existing clothes dryer repaired than it is to buy a new one. You can extend the life of your dryer by years. We're experts at washer/dryer repair and we're familiar with all the leading brands and models. Save money and get your dryer working like new again by calling our skilled technicians at Tristate Refrigeration Appliance & Service Repair.
We take pride in our attention to detail and careful workmanship. When you need washer and dryer repair in a hurry, you'll find us to be one of the fastest and most affordable dryer appliance repair services in the Jersey City area. We also provide you with the added assurance of a 30-day warranty on both parts and labor. That policy is a reflection of our dedication to your complete satisfaction with our washer/dryer repair service. Call or e-mail us today to schedule a convenient appointment.
Dependable Clothes Dryer Repair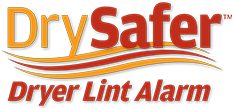 There's no need for you to have to put up with a dryer that overheats, doesn't tumble, or refuses to dry your clothes properly. Our clothes dryer repair technicians have fixed all kinds of washer/dryer problems over the years, including dryers that won't start at all. Tristate Refrigeration Appliance & Service Repair is the name to remember when you need any type of dryer or appliance repair work done.
For your added safety, we're also available to install a DrySafer Dryer Lint Alarm on your home dryer, so you can monitor exhaust airflow and prevent potential fires. Call us for complete details and easy installation!