Furnace Repair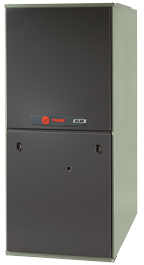 When you're having furnace problems, you deserve fast, effective repair service—not excuses! That's why the best solution in the Jersey City area is Tristate Refrigeration Appliance & Service Repair. Our prices are low, our quality is high, and our prompt gas and oil furnace service is among the fastest in town. Whether you need gas furnace repair or oil furnace repair, we have the skills and know-how to make your heating problems a thing of the past. We're also on hand to take care of boiler repair needs. Call or e-mail us to schedule a convenient appointment.
Furnace repairs don't always come cheap. Especially if you need emergency furnace repair service, prices can go through the roof. But when you choose Tristate Refrigeration Appliance & Service Repair, you get fair, affordable rates. We never charge an arm and a leg to keep your home comfortably heated. With 11 years of experience and a commitment to providing area residents with affordable heating and cooling service, we're the furnace repairs experts you and your family can rely on. Our expertise covers all your home heating requirements, including electric furnace repair, oil furnace service, and more. We also stand behind our furnace repair work with a 30-day warranty on parts and labor.
Gas Furnace Repair
When it comes to gas furnace repair, the seasoned pros at Tristate Refrigeration Appliance & Service Repair are among the most knowledgeable in the business. Advanced troubleshooting skills and careful workmanship are two of the many reasons you can trust our technicians to keep your gas furnace in tip-top working condition. Expect professional results and a fair price when you choose our furnace repair service for your Jersey City home heating needs.
Oil Furnace Repair
We also bring you years of experience in oil furnace repair and are well versed in virtually all indoor climate control systems, especially those manufactured by Carrier and Trane. If your oil furnace is malfunctioning in any way, give us a call right away so we can stop over and get it running at peak efficiency again. Our technicians know exactly what to look for and will provide you and your family with a long-lasting and economical solution.
Whether you need emergency furnace repair or you are interesting in learning about our service contracts, give us a call and we'd be happy to help! We're available for seasonal furnace tuneups, HVAC duct installation, and much more!