Oven Repair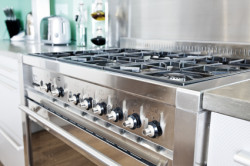 If you're weighing the pros and cons of buying a new oven, consider the money-saving alternative: oven repair. Whether you're having problems with uneven heating, no heat, or burners that won't turn on, Tristate Refrigeration Appliance & Service Repair is your solution for professional range and stove repair in Jersey City. Specializing in low prices and same-day service, we are here to repair your oven today!
When it comes to oven repair service, the solution is often as simple as having one of the following worn-out parts replaced:
Heating element (stove or oven)
Door gasket
Oven thermostat
Gas pilot lights and ignition systems
Fuses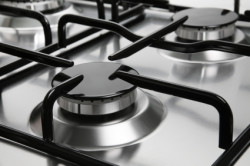 By calling our experienced technicians at Tristate Refrigeration Appliance & Service Repair, you can prolong the life of your stove, oven, or range without having to shell out the money for a brand-new appliance. We have the skills, the tools, and the know-how to pinpoint the source of your problem and get it fixed right away.
We also make it our business to stand behind our oven and stove repair services; we offer a 30-day warranty on parts and labor for all our work. That's not something every oven repair service provides. Our goal is to ensure your complete satisfaction with the quality of our workmanship and service. We know we're not the only stove repair service in the Jersey City area, so we work hard to be the best.
Safe Gas Oven Repairs
In addition to our expertise with all the leading brands and models of electric stoves, ovens, and ranges, we're also highly skilled in repairing gas appliances. For the expertise you need in everything from gas range repair to cooktop repair, turn to our oven repair experts at Tristate Refrigeration Appliance & Service Repair. Avoid the risks of attempting gas range repair yourself! We'll take the extra time that's needed to make sure all gas lines and electrical connections are safely secured. That way, you don't have to worry about the dangers of gas leaks or careless oven repair work.
We take pride in our close attention to detail, and it shows in everything we do.
Range and Cooktops Repair
When you need an oven repair service that's skilled in fixing cooktops and ranges, look no further than Tristate Refrigeration Appliance & Service Repair. Even though our cooktop and range repair is on par with the best in town, our prices are much more budget friendly! Save money and get the job done to your complete satisfaction by turning to Tristate Refrigeration Appliance & Service Repair for all your oven, stove, and range repair needs!